抱歉這篇文可能會中英夾雜…或者因為這張list上的歌曲全都是英語歌,自然地轉了台用了英語來思考。
以下排名不分先後(笑)
All Good Things (Come to an End)
From the Album "Loose" of Nelly Furtado

Okay let say in this way…
There's always a song or an album, when you listen to it someday without any motivation, you are suddenly overwhelmed by a flood of memories.
"All good things (come to and end)" isn't a great song, but it does pinpoint the time when I almost finished my Final Year Project in university, it was the time when a part of myself was gone and uncertainty started to fill in, and so the tune stays in my head for a very very long time.
And I never experienced things like "Flame to Dust" "Lovers to Friends", yea … someday maybe.
Oh and for Nelly Furtado, Her debut and second album are the better ones.
Superman
From the album "American Town" by Five For Fighting
Devil in the Wishing Well, Nobody
From the album "The Battle for Everything" by Five For Fighting
California Justice
Form the album "Two Lights" by Five For Fighting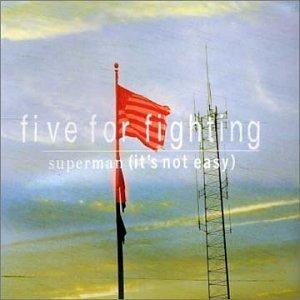 Listening to Five For Fighting's song is like reading some paperbacks you randomly picked — an actual book that's holding in your hands. Sometime you have a glimpse and put it down in no time, or you read it over and over again. It's also like making your way down town in afternoon, doing nothing but staring at anyone passing by and let your imagination flows, then jot down little stories on a paper you pick up somewhere.
You will love his songs until you "read" them. (And his voice really sounds like Chris Martin's in Coldplay, well 10 years older AND more mature, haha. )
Mancunian Way
From the album "Beautiful World" of Take That
I knew almost nothing about this band, or things like Brit-pops or famous bands of 90s. It was just because another song "Patience" which was very hit last year so I checked this album. This song turned out as my most favourite one in this album. MAYBE those big fans of Take that have a better interpretation on the lyrics, like how the band picking up their own music after 10 years' time …
But I simply like the melody along with the lines "I hear you calling / I came back running / Forgot that feeling / Been so long coming / They tried to step her / She just got stronger / I'm driving home again / Back down Mancunian Way." Simple but powerful.

Utopia
From the album "Felt Mountain" by Goldfrapp
Actually the first time I heard this song was on Rustyuri's website, a Korean artist whom I really admire. I have to say, her drawings did capture a little bit of the essence in Goldfrapp's songs, first album "Felt Mountain" especially. Maybe it was a bit because of Rustyuri's artwork… but this song gave me such a strong impression.
Not until recently I finally managed to listen the full album, and few other albums by Goldfrapp. I can only say if you need a moment or inspiration of unreal, craziness, sexiness,mysterious… check Goldfrapp's songs. "Felt Mountain" is their classic, but "Supernature" and "Seventh Tree" are not bad.
P.S. Speaking of Goldfrapp, I was pretty suprised when I found out another amazing song "You never know" was used in Jane Eyre 2006 mini series advertisment on BBC.  (Only one thing I disappointed with is the actress Ruth Wilson in this series didn't really capture the mystery side of Jane, she's just way too sweet. But Toby Stephens's Rochester is probably the most billiant and convincing one I ever saw, haha.)
Saro Con Te
in the album "Insieme a Te" of Alessandro Safina
There is another famous song called "Luna" in the same album which was probably a very hit one on the classic / new-age chart years ago. But I like this song the most simply because of its melody. If you want a taste of Italy check this album.

9 crimes
in the album "9" by Damien Rice
I didn't know about Damien Rice until I heard "9 crimes" on radio one day, so of course I never heard his debut album "0" who was a famouse "heart-melting" (or breaking?) album. You just can't listen to graceful songs all the time, Damien Rice's songs are the ones that touch the saddest and deepest part of your mind effortlessly.
For some reason I feel like painting with watercolour when I listen to his songs.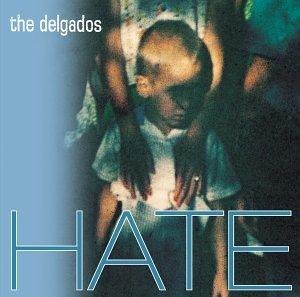 Woke From Dreaming
in the album "Hate" by The Delgados
I guess the Japanese anime "Gunslinger Girls ガンスリンガー・ガール (神槍少女)" actually brought The Delgados a new bunch of listeners, and I am one of those, haha. Two songs in this album were featured in the anime – "The Light Before We Land" as OP, and this song appears in Chapter 7 with Rico waking up from her horrible dream before her trip to Florence. This anime was full of sweet sadness, helplessness and bold clarity, so as this cinematic album packed with adult tales.

Love Will Come Through
from the album "12 memories" by Travis
The Humpty Dumpty Love Song
from the album "The Invisible Band" by Travis
Okay this one maybe a bit surprising, because if you ask most of the Travis fans they will tell you classics like "Waiting to reach you" "Driftwoods" "Turn" "Sing" "Closer" should make to the most played list instead of those. It was a really tough choice but these two song were just so magical and captured my heart, it's a song that makes you feel like running and leave everything behind you.
The first album I heard by Travis was "The Boy with no name" which was the 5th one, but I highly recommend listening to their albums in their chronological order . You are not merely listening to their song but also their road on creating brilliant music.
Their MTVs are classic too, they all totally show the weird and fun-loving side of this band, my personal favourite one is "Turn".
Their recent album "Ode to J.Smith" is fantastic too, the song "Before We were Young" will move to this most-played list very soon…
The list goes on…